---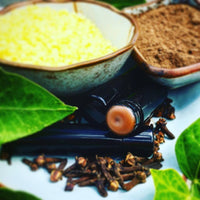 Propolis Salve, .15oz It's not your average Lip Salve!
Ewe So Dirty
This delightful little salve is a life saver!  Great for every day use, but simply amazing during cold and flu season or when feeling that oncoming 'Fever Blister'.
Apply several times daily for best results during that period of time!  Felling that little 'tingle' beginning?  Slather it on!  Repeat, repeat, repeat!
Ingredients: Oils of Hemp, Coconut, Jojoba, Cocoa Butter, Rosemary, Beeswax, Propolis, Calendula, St. John's Wort, Clove